UPCOMING MAY 2022: GROUP EXHIBITION, EMANCIPATION OF COLOUR, SUR GALLERY
Work to be exhibited, Aturquesada, photographic series and Video installation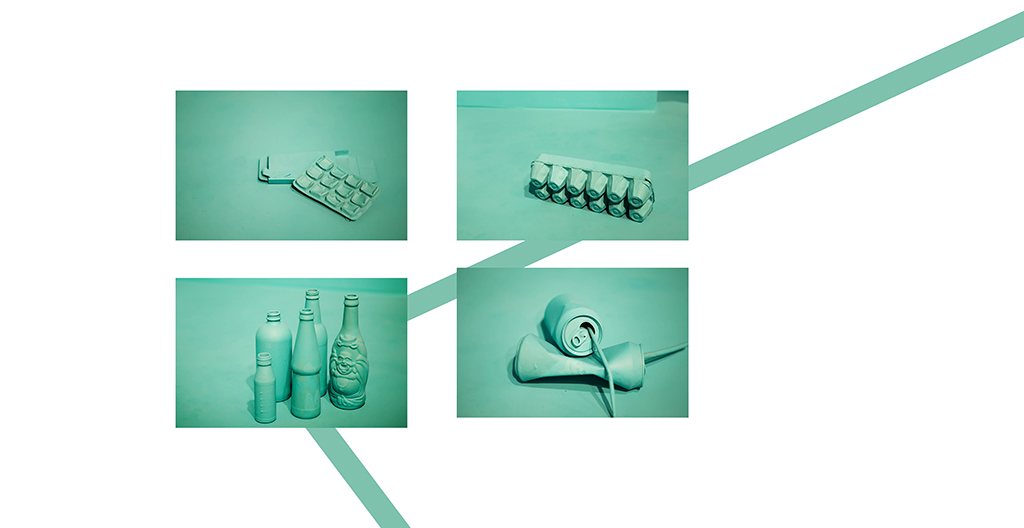 UPCOMING MARCH ~ MAY 2022: CURATORIAL PROJECT: ARCHIVES OF RESISTANCE CANADA ONLINE EXHIBITION
The main goal of this curatorial project is to connect Latin American and Canadian artists that use non-traditional archives as raw material in their artmaking process. These artists also tell stories of their communities undergoing transformation narrating stories of struggles for LGBTQI2S+, Indigenous and Black communities. Participating artists are: Jennifer Dysart, Catrileo-Carrio Collective Community (Antonio Catrileo & Manuel Carrion), Marton Robinson, Lishan AZ, Archivos de la Memoria Trans (Archives of Trans Memory)
MAY 2021: RESEARCHING LATIN CANADIAN CINEMA CURATED BY CECILIA ARANEDA
AUGUST 2019: FLUX CITIES  – HORTO, RIO DE JANEIRO, BRAZIL

soJin is currently working on FLUX CITIES, a multi-channel video installation project, which looks at the displacement of people in specific local contexts prompted by right-winged government agenda in the name of economic progress or revitalization to benefits those already in power.  Through this project, soJin is working with the Horto community in Rio de Janeiro, Brazil,  located in a forested area next to the Jardim Botanico neighbourhood.  This community is unique as it is extremely peaceful without the gang violence, weapons or drugs present in the rest of the city.  Horto residents are descendants of workers in the next door botanical gardens and have been in the area for one to two centuries.    Chun will continue her work with the community with the support of the Association of Horto Residents to revitalize the Museum of Horto.  Horto is considered a non-traditional museum.  Residents, the surrounding vegetation, waterfalls, and homes are considered archives of this living museum.
JULY 5  2019
WORKSHOP FOR THE HOME MADE VISIBLE PROJECT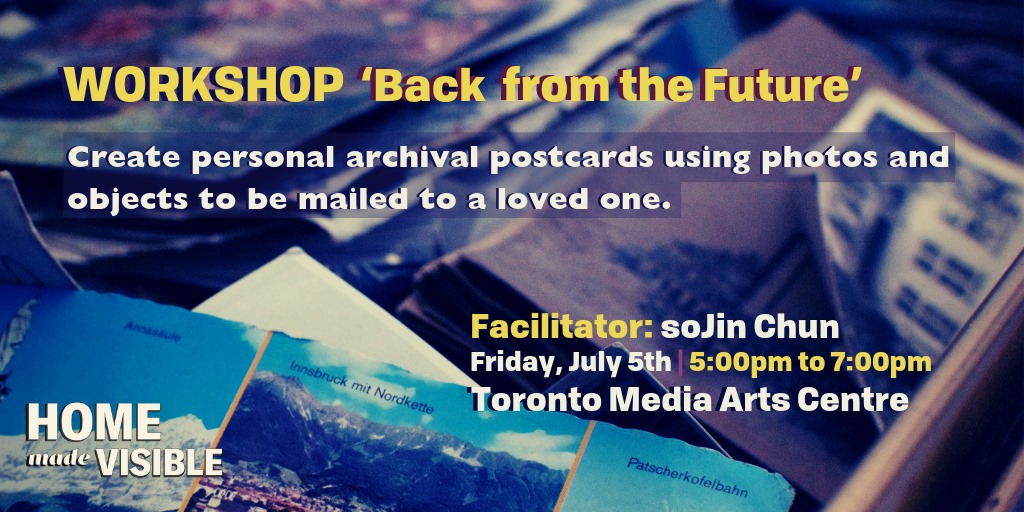 'Back from the Future' Workshop
Time: Friday, July 5th, 5 – 7 pm
Imagine that somebody in the future, a century away, will find your personal archive (photo, object, etc.). Imagine that they have mastered time travel and technologies beyond our imagination.
In this workshop, you will create a small art piece using personal archival photographs and/or objects based on the premise that somebody in the future will find these archives and send them back to communicate with you in the present. Participants get into pairs to collective create artistic postcards that will be mailed to themselves or to a loved one.
Register for your FREE ticket in advance: bit.ly/2XWT5KE